Are you looking for the coolest kids birthday cakes in Las Vegas? Look no further! You can find the best tasting cakes for the little ones at Showboys Bakery. They are located right outside Las Vegas in Henderson, NV. Trust me – you won't be disappointed…..they offer fun and creative cake designs. Give them your child's party theme and they will make you the best cake. You also will love how they taste – they are delicious! If you are looking for something other than a cake they also offer cookies and yummy cupcakes. They have been seen on Food Network's Cupcake Wars and winner of the Best Cupcakes of Las Vegas and Henderson 2014!
Here are a few of the great cakes and cupcakes you can find at Showboys!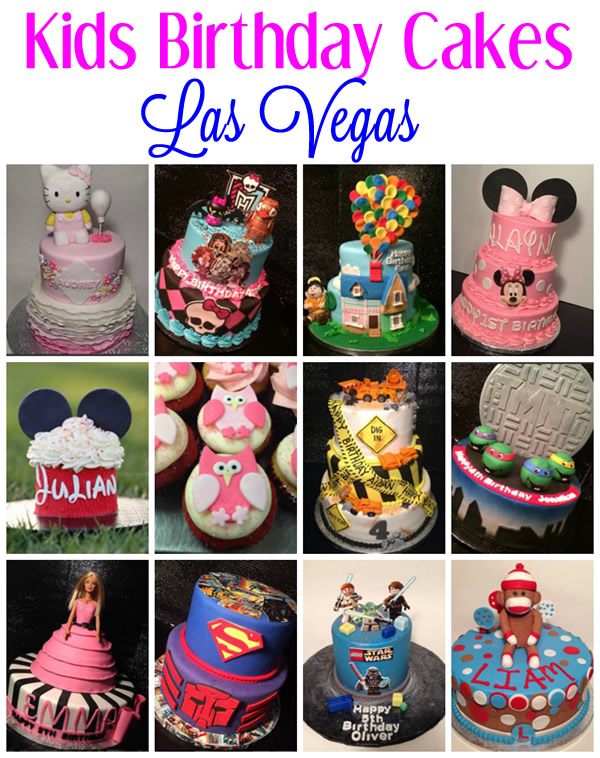 Some of the different cakes they have made are:
Barbie
Hello Kitty
Star Wars
Superman
Curios George
Monster High
Soccer
Bowling
Teenage Mutant Ninja Turtle
Mickey Mouse
Minnie Mouse
And many more!
Call Jared or Stephen today to have them create a wonderful birthday cake for your kids next party.
You can find them online at: Showboys Bakery If you want to check out some of their other cakes and cupcakes head over to their Instagram or Facebook page.
What kind of party are you planning for your kid this year? We would love to hear from you! We would also love to see the cake that Showboys put together for you!
If you need gift ideas just out our other posts: