Here are some fun DIYs you need to try! Learn how to make a Fried Egg Notebook, Bacon Pen and Cinnamon Roll Pencil Case!
Subscribe For More DIY's –
DIY Crafts: 3 Fun DIY Projects – Notebook, Pen, Pencil Case (Weird DIYs To Try) Fried Egg & Bacon
Here are the supplies you will need:
DIY Bacon Pen:
Bacon Printable
Photo Paper
and/or
White Paper & Packing Tape
Glue
Pen
DIY Fried Egg Notebook:
Fried Egg Printable
White Foam
Yellow Foam or Polymer Clay
Dimensional Magic
Glue
DIY Cinnamon Roll Pencil Case:
Transfer Paper
White Fabric
White Zipper
Glue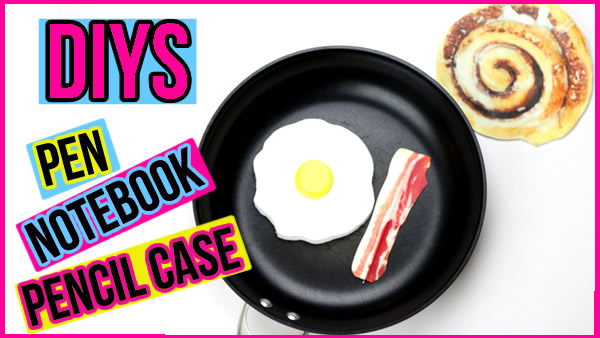 I hope you enjoyed this DIY craft tutorial on how to make DIY School Supplies. Will you give these as a gift or keep for yourself? Leave me a comment below.

KidPep is a participant in the Amazon Services LLC Associates Program, an affiliate advertising program designed to provide a means for sites to earn advertising fees by advertising and linking to amazon.com.