Have we got a fun project for you today……Soap made from soda bottles! This is fun, easy and quick craft idea that would make a great gift idea. Check out our video tutorial on how to put these together.
Subscribe For More DIY's –
How To Make Soda Bottle Soaps
Supplies you will need to make these DIY soaps:
Melt and Pour Soap

Bottle of Soda
Rubbing Alcohol
Whisk
Measuring Cup
Microwave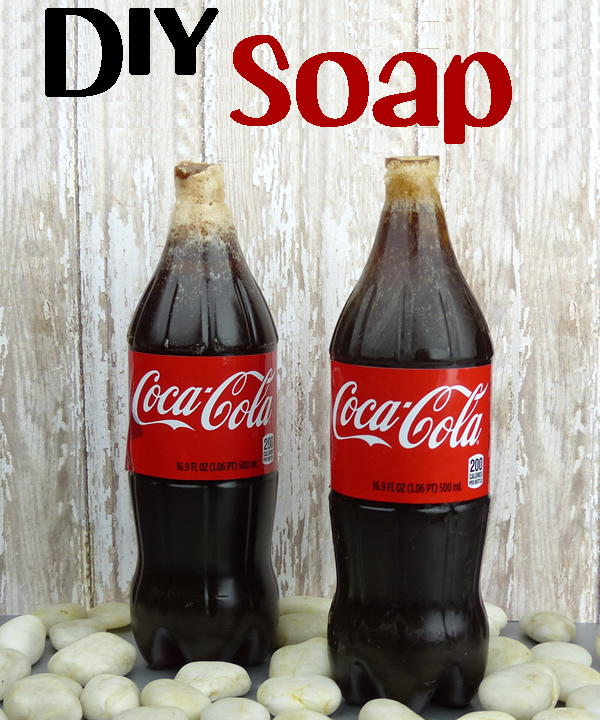 These soaps can be made from any type of soda bottle – Pepsi, Sprite, Mountain Dew, Dr. Pepper, Coca Cola and many more. Choose your favorite soda or bottle and make these DIY soaps!
We hope you enjoyed this tutorial on how to make DIY Coke soda bottle soaps. If you make these use the hashtag kidpepcrafts to show off your creations.
If you would like to see tutorials on some of our other Craft projects you can visit our YouTube Channel or use the links below! We hope you have a wonderful day and happy soap making 🙂
Get Social With Us –
https://www.facebook.com/KidPep
http://www.pinterest.com/KidPep
http://instagram.com/KidPep
https://twitter.com/kidpep
Stop by and enjoy some of our other fun craft videos:
DIY Crafts: How To Make A Keychain

DIY Necktie Gift Bags

How To Make An Instagram Pillow

DIY Starbucks Notebook

Tea Cup Gift Bag


KidPep is a participant in the Amazon Services LLC Associates Program, an affiliate advertising program designed to provide a means for sites to earn advertising fees by advertising and linking to amazon.com.