Looking for cute & easy hairstyles for your little girl? We have rounded up some quick and simple hairstyles for your little girl!
Triple Twist Ponytail

This cute and easy style is from Cute Girls Hairstyles. They place this style in their easy skill level that will only take 3 to 5 minutes. You will need brush, comb, rubber bands, and hairspray. Watch the video how to video.

Reverse French Braid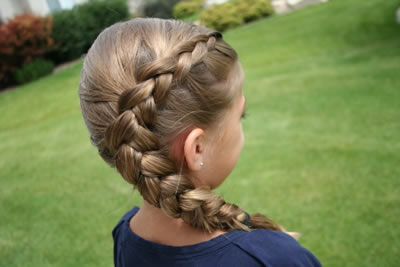 This is another adorable style from Cute Girls Hairstyles. While this one requires you to know how to do a reverese braid it is still pretty simple. Follow their step by step video.

Toddler Girls How To Hairstyles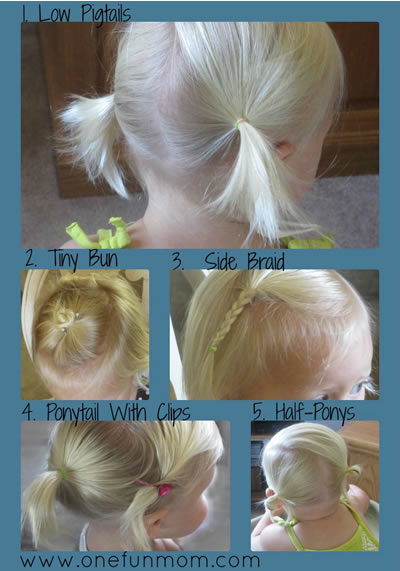 One Fun Mom has done some really cute and easy hairstyles for her toddler. You can find pig tails, tiny bun, side braid, ponytail with side clips and half pony. All these can be completed in a short amount of time and can be used on short, medium and long hair. Head over and check them out!
Fun Toddler Hairstyles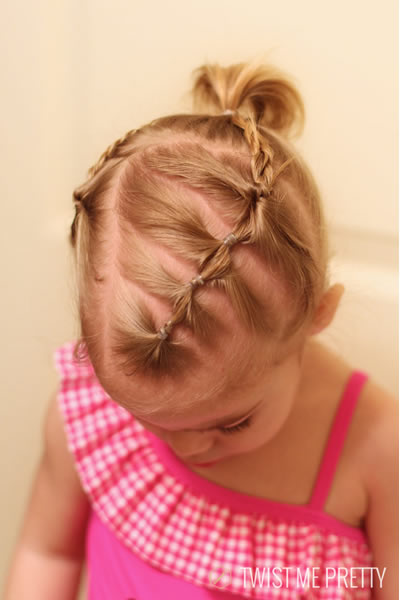 This cute hairstyle is from Twist Me Pretty. She has lots of great hairstyles & information on her site. She even has a little section on how she gets her child to sit still while having her hair done 🙂
Braided Pigtails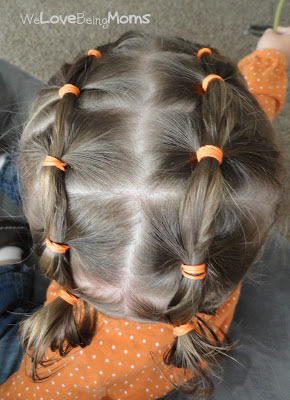 How fun are these elastic braided pigtails? We Love Being Moms have a bunch of cool & fun hairstyles on their site.
Hairstyle for Curly Hair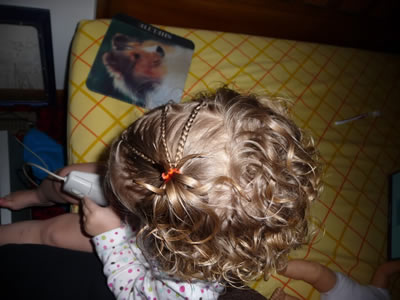 For all those little girls out there with curly – there is some great hairstyle options for you! This one is from Curly Hairdo Ideas and is called the triple braid side pony.
Here are some video tutorials you may want to check out for step by step instructions on "how to" hairstyles!
How to Create a Crossover Dutch Braid

Rope Twisted Heart

How To Do A French Braid

How To Braid – For Beginners

What is your favorite girls hairstyle?
No matter if your child is young or old – it's always fun to do their hair in different styles. Etsy offers cute hair bows and headbands for girls if you just want any easy style option. We hope you enjoyed these fun and cute hairstyles for little girls and toddlers.