Learn How To Make A Giant NYX Lip Gloss! This is an easy DIY craft idea 🙂
Subscribe For More DIY's –
DIY Crafts: How To Make A Giant NYX Lip Gloss – DIYs Storage Idea or Gift Box – Cool DIY Project
DIY Crafts: How To Make A Giant NYX Lip Gloss – DIYs Storage Idea or Gift Box – Cool DIY Project
Follow Me On Instagram – KimspiredDIY
Affiliate links are provided below for your convenience. You can see my full disclosure policy here.
Here are the supplies you will need:
Printable
Sticker Paper
Mailing Tubes (Containers)
Pink and Black Spray Paint
E600 Glue
PVC Pipe
Fluffy Fuzzy Sock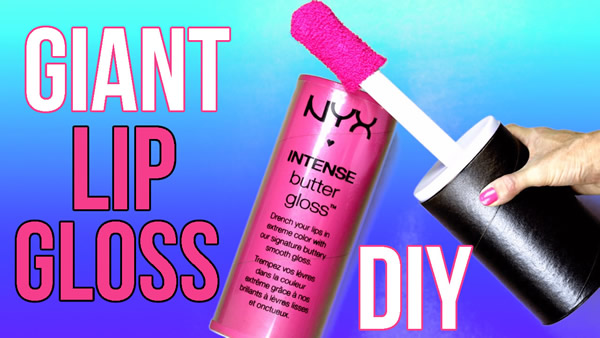 KidPep is a participant in the Amazon Services LLC Associates Program, an affiliate advertising program designed to provide a means for sites to earn advertising fees by advertising and linking to amazon.com.